About us
INDUSTRY CLUSTER 4.0 is an important association of engineering and IT companies from (mostly) South Moravian Region (Czech Republic), united to enhance their competitiveness and innovative activities, in particular through the implementation of the "Industry 4.0" concept. The cluster has nearly thirty members.
We inform, join and train.
How is the cluster managed?
INDUSTRY CLUSTER 4.0, z.s. (reg. no. 04916581) is an association founded in 2016 and is recorded in Czech Trade Registry.
Board of directors:
Ing. Tomáš Kubala, MBA – chairman of the board
Mgr. Čeněk Absolon, Ph.D. (Brno Regional Chamber of Commerce) – vicechairman
Ing. Jan Ohřál (B + R automatizace, spol. s r.o.) – board member
Ing. František Podzimek (SIEMENS, s.r.o.) – board member
Ing. Miloš Dvořák (Unicorn Systems a.s.) – board member
Dozorčí rada klastru:
Ing. Jan Keprda (ASTRA MOTOR spol. s r.o.)
Ing. Bronislav Stiskálek (První brněnská strojírna Velká Bíteš, a.s.)
Ing. Michal Krempl (Centrum dopravního výzkumu, v.v.i.)
Brno Regional Chamber of Commerce was charged to manage and administer cluster projects.
Where do you find us?
You can find our offices in the building of Brno Regional Chamber of Commerce, premises of Brno Trade Fairs (Výstaviště 569/3).
GPS: 49.1893847N, 16.5839358E
Let us keep in touch!
Would you like to be informed about
our international conference?
Our members
We would like to introduce our member companies, there are more than 2 dozens of them.
Filter
Additive Technology and 3D Printing
Augmented Reality
Computer-Aided Design
Cyber Security
Data Analytics
Diagnostics and Predictive Maintenance
Ecology
Energetics
Finance
Human Resources
Identification and Mutual Communication
Intelligent Logistics and Store
Production company
Production Machines
Production Monitoring
Production Planning and Management
Quality Management
Robots and Manipulators
Smart Product
Technological company
Tools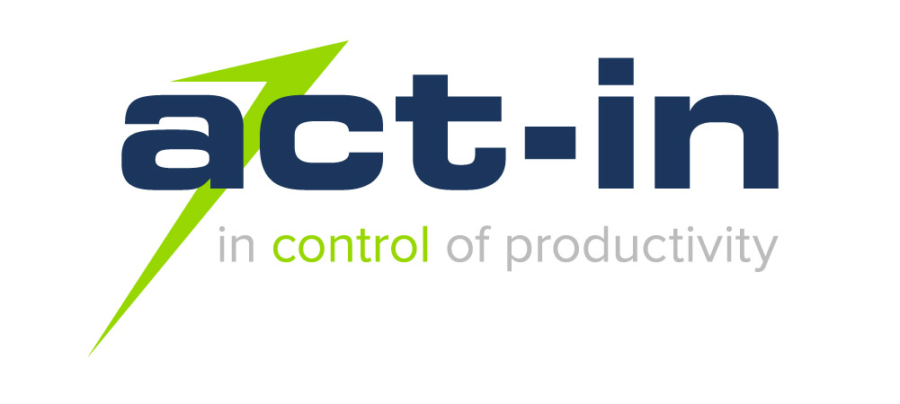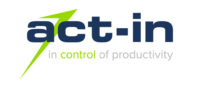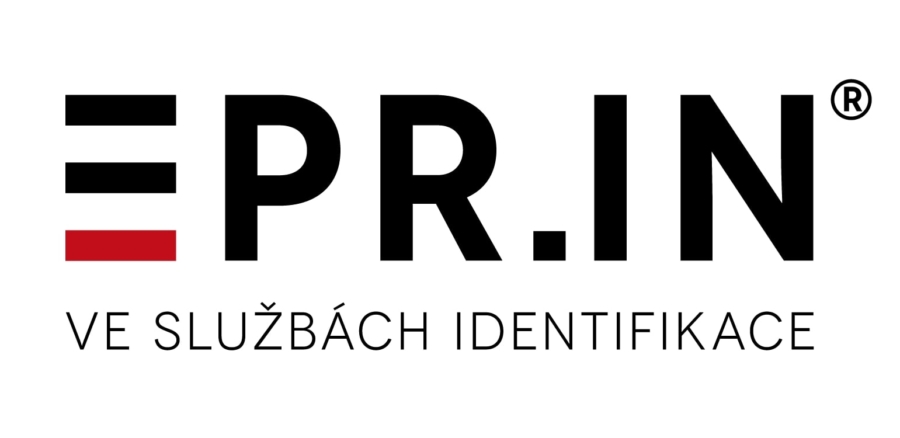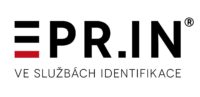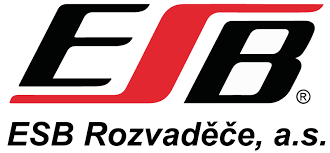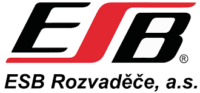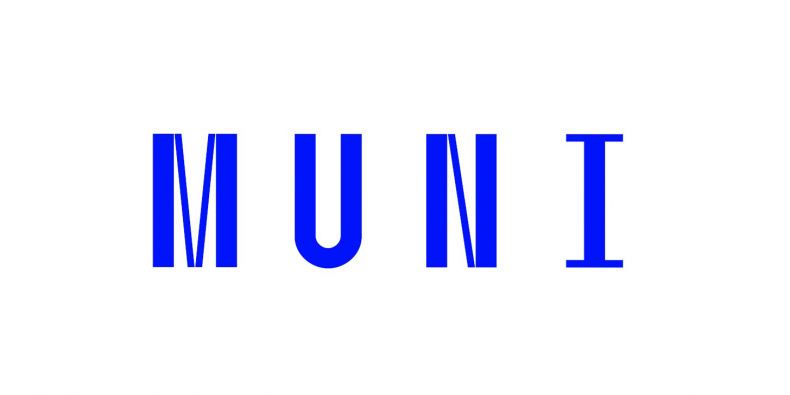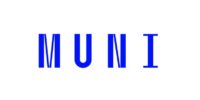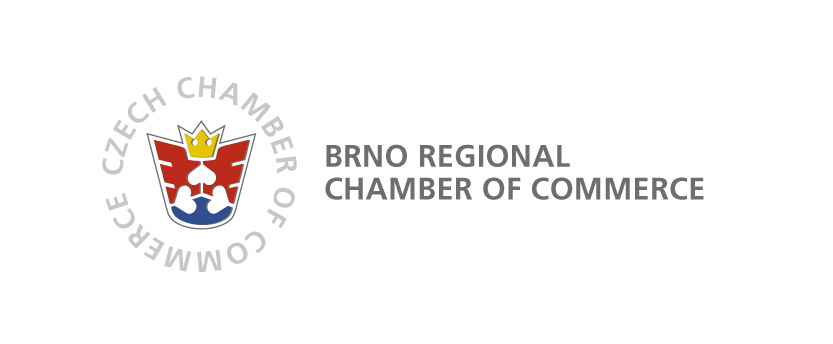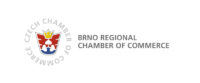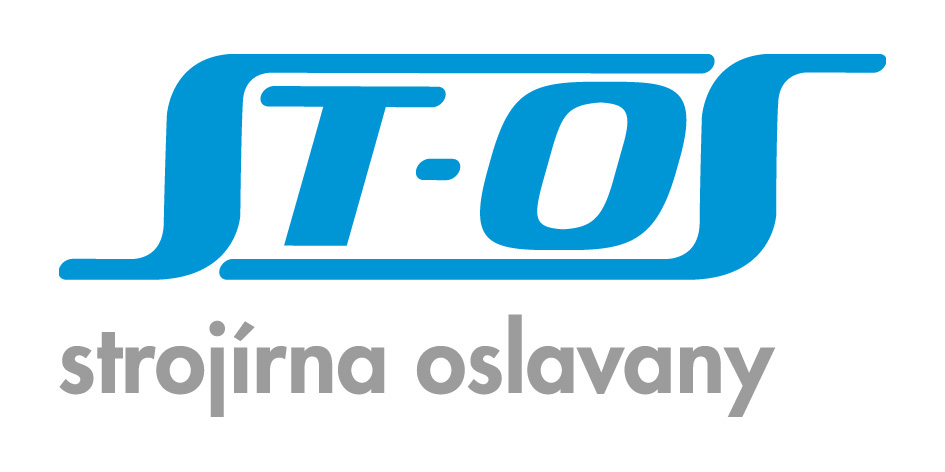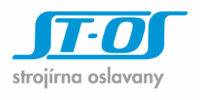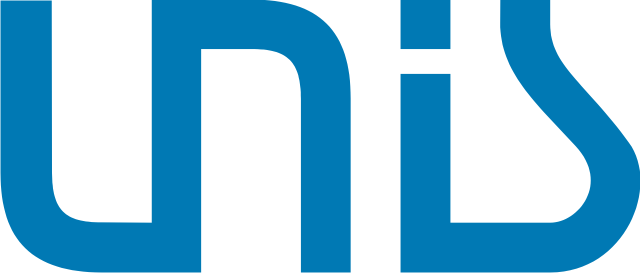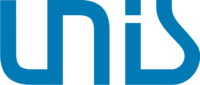 Let us keep in touch!
Would you like to be informed about
our international conference?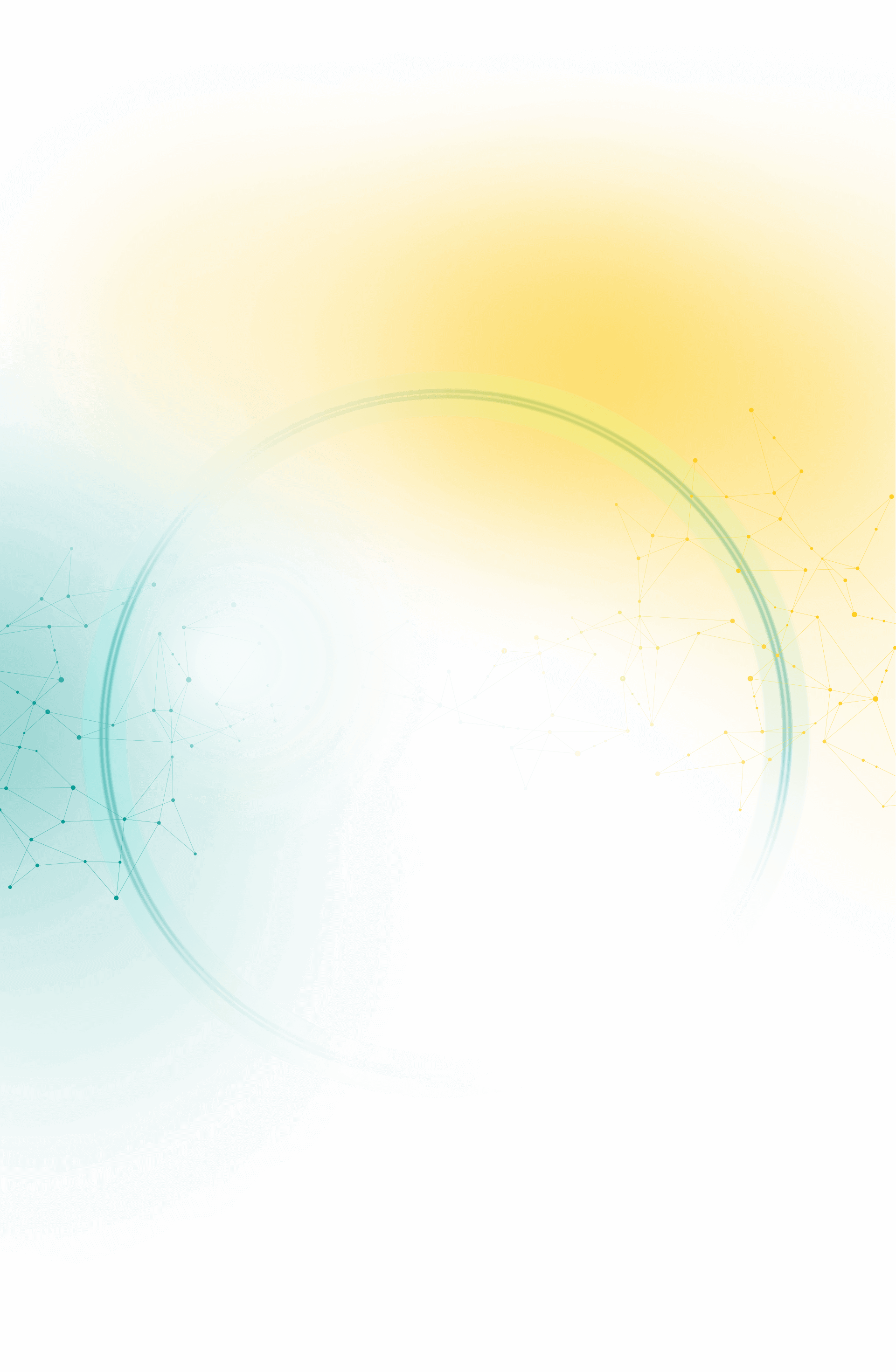 Industry 4.0 and its Tools
The below presented figure depicts the basic concepts of Industry 4.0.
Cybersecurity
Production
Monitoring
Diagnostics
and Predictive
Maintenance
Product Development
and Design,
Digital Twin
Augmented
Reality
Data
Analysis
Quality
management
Production
Planning and
Management
Identification of
System Elements
and their Mutual
Communication
Robots and
Manipulators
Additive Technologies,
3D Printing
Intelligent
Logistics
and Store
Tools
Production
Machines
Smart
Product
Financing
Consultancy
Energetics
Human
Resources
and Technical
Consultancy
Ecology
Let us keep in touch!
Would you like to be informed about
our international conference?
Coming events
Invitations to coming events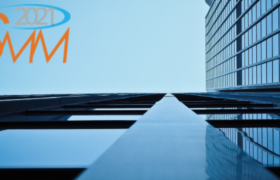 Brokerage Event Smart Manufacturing Matchmaking 2021
Show more
Data and its management are changing our lives. Industry 4.0 is revolutionizing and revitalizing all industrial activities. Companies are facing new challenges but also seizing the opportunities offered by the fourth industrial revolution.
Brokerage Event@Smart Manufacturing Matchmaking 2021 provides a unique opportunity to meet companies, research centers and public administrations working in Smart Manufacturing and Industry 4.0. It is also an important opportunity to stay up to date on the latest corresponding advanced technologies, the demand for innovation from institutions and cities, new applications from SMEs and technical challenges faced by large companies.
The BE@SMM2021 will be organized as a virtual matchmaking event, this means that all 1:1 meeting will be held online through this website. You do not need any additional software, only an up-to-date web browser, a microphone and a webcam.
BE@SMM 2021 Main Topics
Advanced manufacturing solution: automatic material handling systems, cobots
Additive manufacturing
Agriculture 4.0
AI and machine learning for industrial applications
Applications for social media data management
Applications of Virtual / augmented / mixed reality in industry
Autonomous production
Autonomous robot
Big Data Analysis
Cyber-Physical Systems
Cybersecurity
Cloud technologies
Digital Twin
Environmental sustainability
Human machine interfaces
Horizontal and vertical integration
Industrial Internet of Things
Open data and public innovation
Predictive maintenance
Simulation between interconnected machines
System integration
Date: 17th – 19th November 2021
Type of the event: virtual B2B (brokerage event = matchmaking event)
Price: free of charge for the registered participants
Registration + information: https://smm2021.b2match.io/
Show less
DEICy 2021: DEICy 2021 Digital Economy, Internet of Things, Cybersecurity
Show more
A new type of economy during COVID-19 pandemia is taking shape before our eyes: the Digital Economy. It is conditioned by the ongoing acceleration and intensification of digitization processes with the use of different digital technologies ex. Internet of Things. In this new reality, new cyber threats emerge, create new needs and solutions in the area of cybersecurity.
Target group: The event is target to a wide range of participants. Especially we focus on business and industry partners, academia, laboratories and research institutions, public administration, European and national institutions, non-government organizations in close relation for better knowledge and understanding of the digital transformation in areas: economy, society, market, work, government, consumption, production, security and important solutions in areas: Internet of Things, Cybersecurity.
Main topics:
1. Digital tranformation:
Artificial Intelligence for Business: business models for Artificial Intelligence applications, business strategy for Artificial Intelligence solutions, future of Artificial Intelligence in business, Artificial Intelligence for production and services, Artificial Intelligence algorithms and machine learning.
Digital Economy: e-business models, e-commerce, European Digital Future.
Digital Society: mobility, culture, competencies for the future.
Digital Market: economical mechanisms, business models, digital platforms, big data and analytics.
Digital Work: changing sectors of the labor market, change of work, robotization, automatization.
Digital Government: datafication, data-driven governance, new models of policymaking.
Digital Consumption: new models of consumption and marketing, social behaviors.
Digital Production: industry 4.0, digital factory, digitisation of product and service offerings, Digital Twin in manufacturing new models of management of production, advanced robotics, advanced automation, digital supply chain, smart warehousing and logistics, digitisation and integration of vertical and horizontal value chains, product life cycle management in Industry 4.0, predictive maintenance,
2. Internet of Things (IoT)
Consumer application IoT: personal IoT devices, connected vehicles,  home IoT devices, wearable technology connected health, and appliances with remote monitoring capabilities, many more.
Energy IoT: smart grids, network management, integrated control of electric vehicle fleet, control, and management of the District Heating, demand response, battery energy management, smart buildings, and other technologies.
Industrial IoT: sensors, 3D-printing, cyber-physical systems, digital twin, AR/VR, cloud computing, industrial robotics, cobots, AGV, 5g, Non-cellular connectivity, edge computing, big data analytics, artificial intelligence, and machine learning, Industrial IoT and MES systems, and many more.
Healthcare IoT: smart diagnosis, wearable devices for tracking health, patient management, availability of medical specialists in remote locations, and many more.
Agriculture IoT: precision farming, agricultural drones, smart greenhouses, other technologies.
Automotive Industry IoT: self-driving cars, devices consist of HD cameras, thermal sensors, smart navigators, speed controller, rain sensors, wireless connectivity, and proximity sensors, artificial intelligence, deep learning, other technologies.
Dual-use technology: sensors, munitions, vehicles, unmanned aerial vehicle, robots, human-wearable biometrics, and other smart technology.
3. Cybersecurity
Digital Economy and Cybersecurity challenges: Cybersecurity in industry 4.0,  Cybersecurity risks, Cybersecurity & COVID-19, National Cybersecurity strategies for the digital economy, Protecting digital business, Cybersecurity in banking, Cybersecurity in SME, European Union and NATO cybersecurity policy, Cybersecurity and Insurance.
Cybersecurity digital tools: software and technologies
Security of digital services: cybersecurity tests, cybersecurity assessment, cybersecurity training.
Artificial intelligence & Cybersecurity: a new method of detects of attack.
Why participate?
As purchaser – find qualified European suppliers during effective one-to one meetings
As market/sales manager – find new European customers
As product developer – find partners to discuss new technology and innovative solutions
As a scientist – you will find research and development partners as well as inspiration for new research in the field of digital transformation
How can you benefit from this event?
Publish and showcase your products, projects, services or business needs to event participants
Initiate and arrange promising pre-scheduled 1:1 meetings at the event
Generate fresh leads and meet new contacts in a time and cost-efficient way
Stay one step ahead of your competitors by being seen and visibly present at the event
Price: free of charge for registered participants
Registration and further information: https://deicy2021.b2match.io/
The event will support the workshops "Digital Economy, Internet of things, Cybersecurity – science and practice" which is proposed as a space for the presentation of university research results and business solutions. If you interested presentation please contact with Tomasz Krawczyk or Joanna Kołodziejska
Show less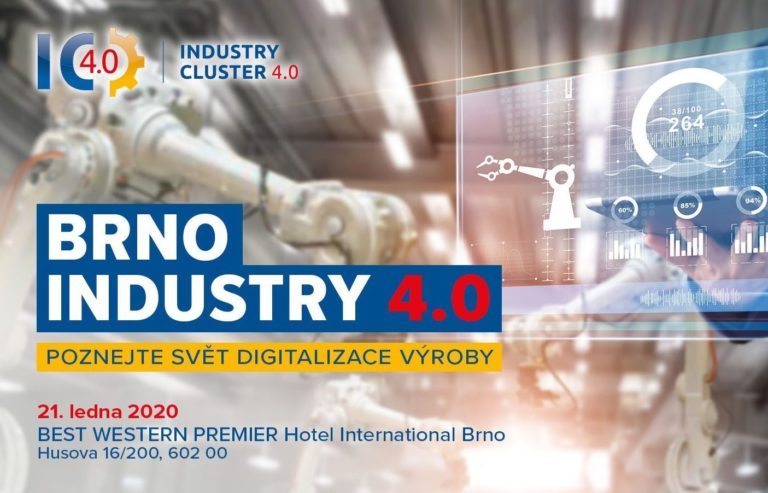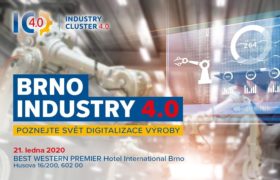 Conference BRNO INDUSTRY 4.0 has shown how to digitalize the production. There were experts both from the Czech Republic and abroad
Zobrazit více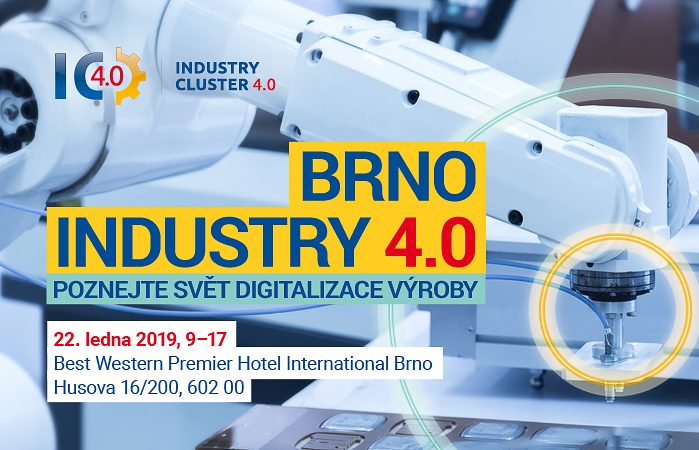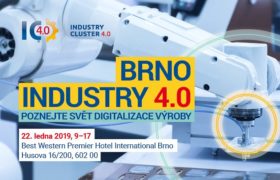 For the Third Time Brno has Hosted a Conference about Industry 4.0
Zobrazit více
Show more passed events